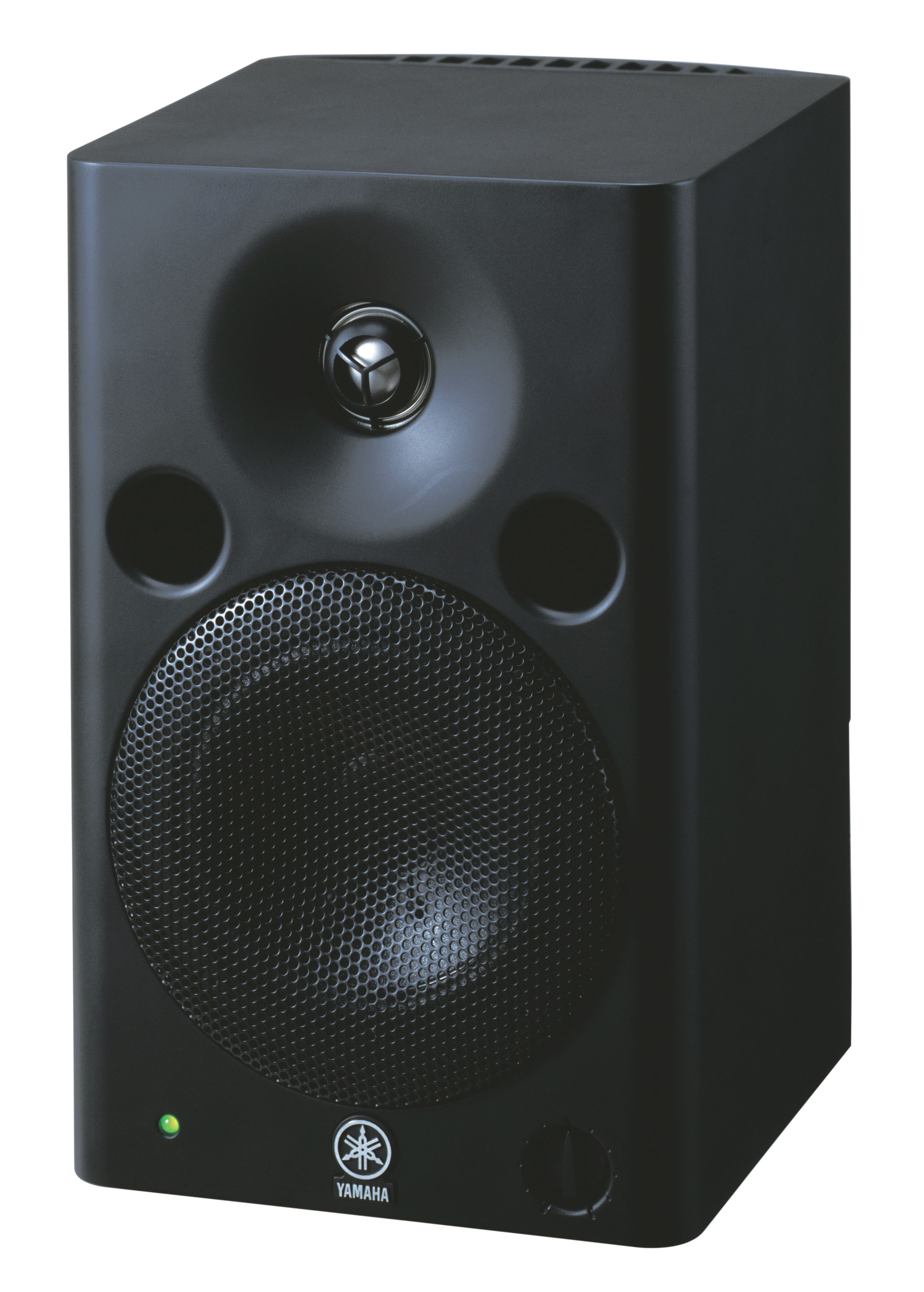 Yamaha has a history of going against the grain with its compact studio monitors. Rather than boost bass and make speakers that "sweeten" a mix in playback, Yamaha has strived for accurate and neutral sound reproduction since the days of its now-legendary NS-10s. These little speakers are still sought after to this day for their boxy tone—the idea being that any mix which sounds good on a pair of NS10s will sound good pretty well everywhere else.
Yamaha has improved on this design once again with the MSP Studio series of affordable studio monitors. As with its predecessor the HS50Ms and the original MSP5s, the 5" Yamaha MSP5 Studio series speakers have a flat, neutral, slightly midrange sound and plenty of clean gain to bring out all the frequency peaks and nulls which can trouble a mix. This comes in especially handy for home studio use where multiple instruments tracked in the same untreated room can compound upon each other and lead to mud come mixdown time.
Yamaha has carefully paired the MSP5 Studio's 5" and 1" drivers with specially-matched dual amplifiers (40 watts to the woofer, 27 watts to the dome tweeter) to prevent overloading from either component as volume levels increase. This reduction in distortion prevents harmonics which can cause inaccurate monitoring and compensation. The MSP5's one-piece, injection- molded enclosure is more acoustically neutral than previous wood designs, while a rounded baffle helps to disperse sound in a wider 120° arc to place you directly in the sweet spot even in less-than-ideal monitoring environments. Speakers are magnetically shielded to prevent interference from cell phones, radios, and other audio-visual equipment.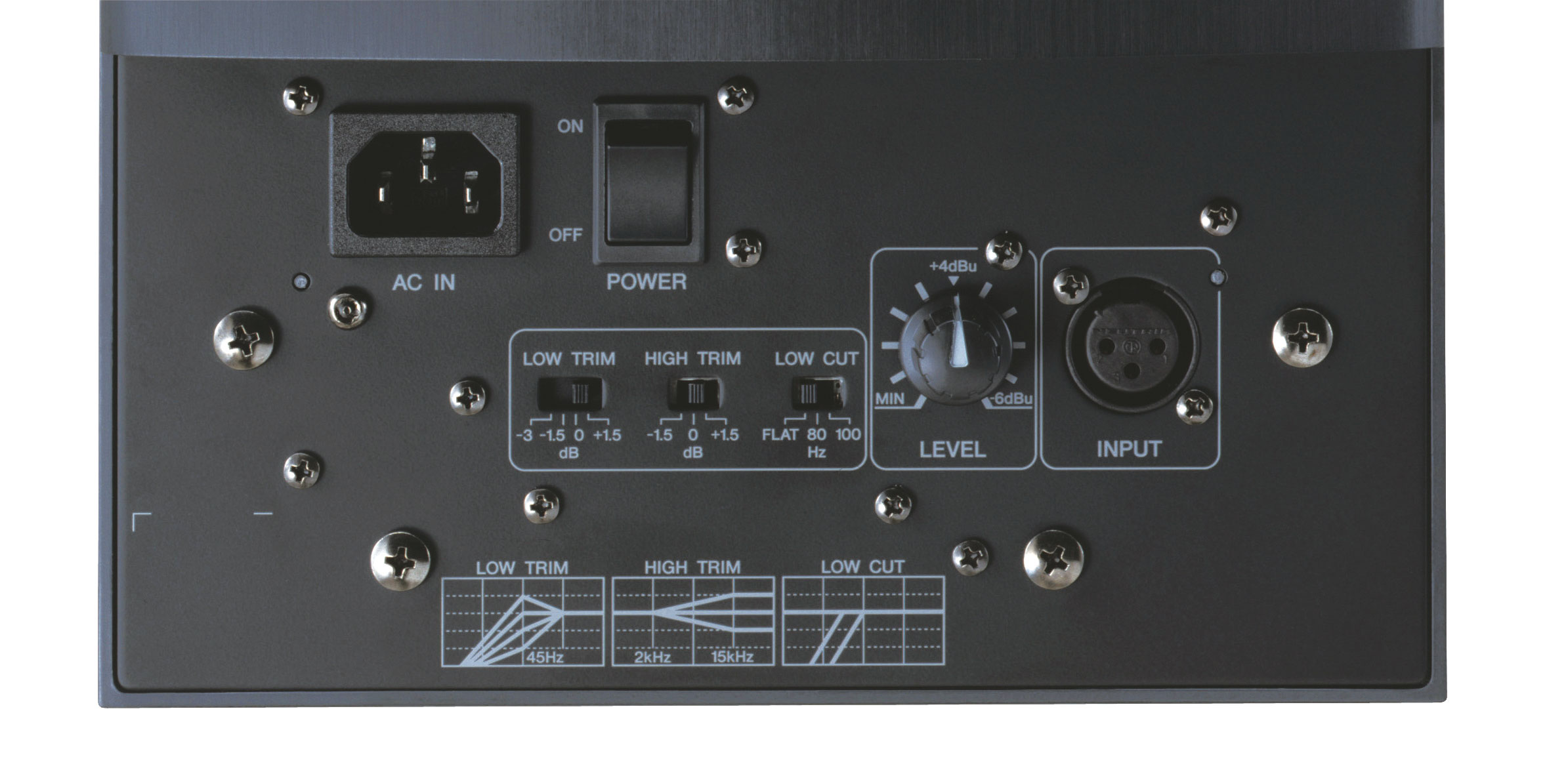 Other features include balanced XLR + unbalanced 1/4" ins, High- and Low-frequency trim switches for room tailoring, detachable IEC power cables (included), and On/Off switches. Yamaha MSP5 Studio monitors are backed by a 1-year manufacturer warranty. Each sold separately.
Overview of the Yamaha MSP5 Studio Series Powered Monitor:
Powered 2-way studio speaker from Yamaha Pro Audio
Flat, unhyped sound
Great for home recording studios or professional environments
5" woofer + 1" titanium dome tweeter
Bi-amplified design
Twin power amps are matched to drivers to reduce distortion & harmonics
Magnetically shielded to reduce crosstalk
XLR and 1/4" inputs
Low cut/boost switch (@60 Hz)
High cut/boost switch (@15 KHz)
Wattage: 40W to driver, 27W to tweeter
Frequency response: 50-40,000 Hz
Max output: 101 dB
Dimensions: 7 " x 8.5" x 11" tall
Weight: 17.5 lbs (ea)
Includes power cable and owner's manual
1yr manufacturer warranty
Sold individually
Looking for more power and a fuller sound? Check out the 7" Yamaha MSP7s a> with twice the power and a wider frequency response.