Meet the Dualdyne
The first dynamic mic of its kind, the Shure KSM8 Dualdyne microphone combines two diaphragms, aerospace SoftMag technology, a patent-pending Diaphragm Stabilization System, and internal shockmounting to provide you with phenomenally smooth and consistent sound that will revolutionize your vocals onstage and in the studio. A massive sweet spot and minimal proximity effect provide dependable performance across a wide range of mic techniques. Combined with the way it naturally tames harsh upper mids, the KSM8 is ideal for both vocals and various instrument sounds.
Achieving the sound quality demanded by elite performers and venues no longer requires sacrificing the rugged reliability of a dynamic microphone.
The KSM8 Dualdyne features a patented cartridge design with two ultra-thin diaphragms and groundbreaking reverse airflow technology.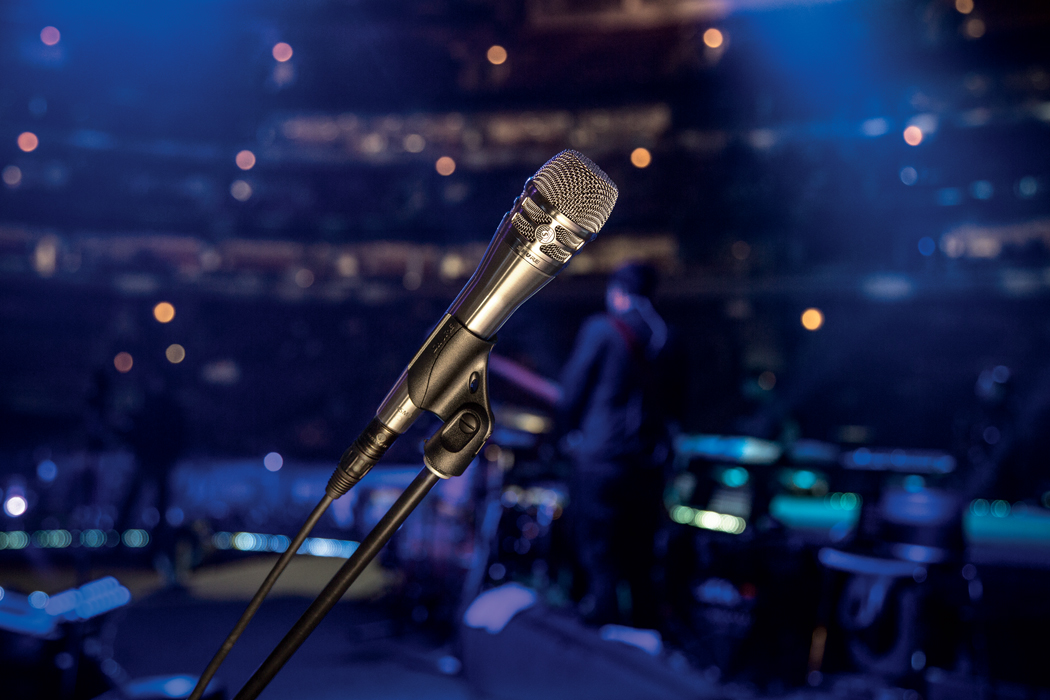 Here are a few more of the technological advancements that make the KSM8 Dualdyne a game-changer in live sound:
Unmatched Control of Proximity Effect Means A Huge Sweet Spot
Accurate, Flat Frequency Response Greatly Minimizes the Need for EQ and Processing
Truest Cardioid Polar Pattern Available Controls Bleed for a More Natural Sound
Shure KSM8 Dualdyne Microphone Features:
Handheld dynamic microphone introduces Shure's Dualdyne cartridge
Dual dynamic diaphragms and reverse airflow virtually eliminate proximity effect
Highly consistent sonic performance accommodates active vocalists
Internal shockmounting and Diaphragm Stabilization System reduce handling noise
Internal windscreen and capsule design dramatically reduce plosive pops
Rich bass response and smooth upper mids provide an incredibly musical profile
Ideal for vocals but also impressive on instruments that tend to sound harsh
Same rugged durability for which Shure mics are renowned