Not for the faint of heart, our EXTREME Home Studio Recording Package spares no expense at getting you everything you need to produce recordings on par with the bigger studios. First off, we stepped up to the Presonus StudioLive 16.4.2AI digital mixing console. Up to 32 channels of simultaneous recording can be achieved on this award winning board with its built-in audio interface, and it come with Presonus's Studio One. We include 8 different microphones to handle anything. Not just any microphones, but Shure's best studio recording microphones including the KSM44A and KSM313! You get a pair of Yamaha's HS80M super accurate monitors, a set of Sennheiser's best studio headphones, and all the cables and stands you need.
The ProAudioSuperstore EXTREME Home Studio Recording Package Includes:
Presonus StudioLive 16.4.2AI Details: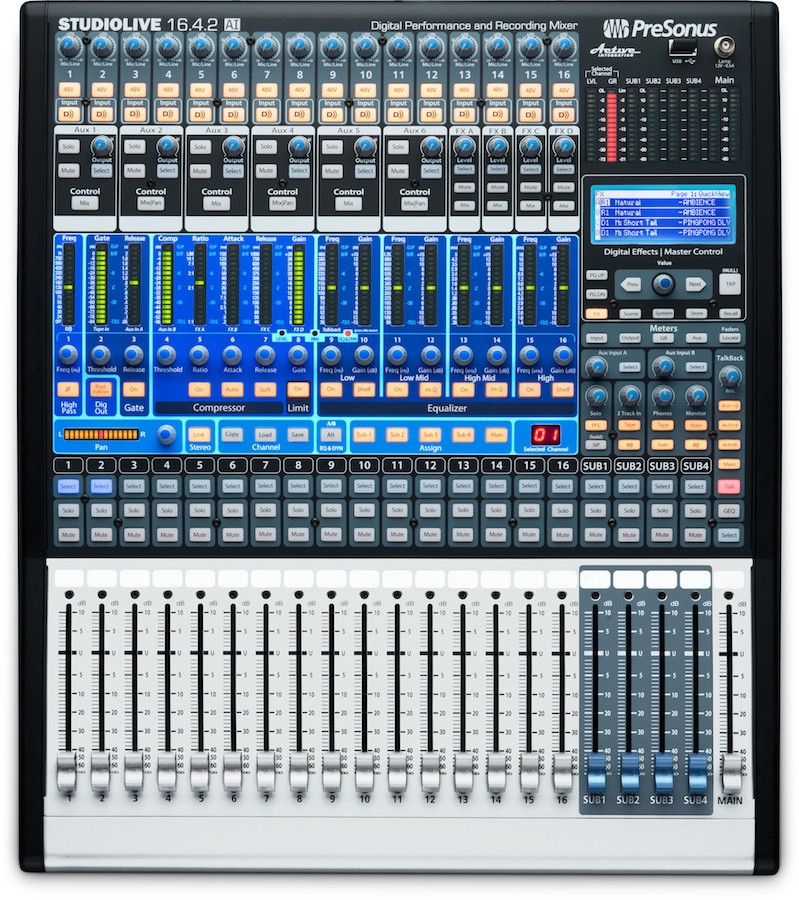 Presonus StudioLive 16.4.2AI is the most powerful and flexible sixteen-channel digital mixer the world has seen. Loaded with sixteen high headroom XMAX microphone preamplifiers, built-in 32x18 FireWire recording and playback engine, "Fat-Channel" processing with 4-band EQ's, compressors, limiters and gates, DSP effects, six aux buses, four sub-groups, extensive LED metering, mixer save and recall, channel-strip save/recall/copy/paste, talkback and more, breaking new boundaries for music performance and production.
Loaded with Racks of Effects
Presonus StudioLive 16.4.2AI is loaded with everything needed for professional live sound production totaling 28 compressors, 28 limiters, 28 gates, 28 high pass filters, 4 stereo reverb/delay's, 2 master stereo limiters and more, saving you loads of money and trips from the trailer during load in/out. All StudioLive digital effects are created and processed with 32-bit floating point precision for maximum sonic performance and enhanced musicality.
BEST IN BOTH WORLDS
Presonus StudioLive 16.4.2AI seamlessly integrates a professional digital mixer with a complete multi-channel recording system delivering the most creative environment available for both live performance and studio music production. Take your recording studio to the gig, and have your soundman record and even enhance your shows with the power of StudioLive.
Get creative in the studio. Record with or without Fat Channel or DSP effects processing. Create mixes, loops, sound effects and more, then bring them out to your show and mix them with the live performance. Process channels using your favorite plug-ins, and completely automate your entire show using your favorite music recording and production software. StudioLive completely revolutionizes music production opening endless creative possibilities.
Fat Channel
(EQ, Compressor, Limiter, Gate, on every channel)
The heart of the Presonus StudioLive 16.4.2AI is the "Fat Channel" engaged by pressing any "select" button, and features extensive equalization and dynamics available to every input channel, every aux output, every subgroup output, and main output. High pass filter, and four-band semi-parametric equalization algorithms are based on PreSonus' custom-designed digital EyeQ™ equalizer, delivering extremely musical results. Also included in the Fat Channel are compressors, limiters and gates modeled after PreSonus' award-winning ACP88 for complete dynamics control.
DSP Effects
Four programmable 32-bit stereo DSP effects engines are loaded in the Presonus StudioLive 16.4.2AI with a wide range of reverbs, delays, and time-based effects with easy to use parameter adjustment, tap tempo, store, recall, and scene selection for ultimate creative flexibility.
Built-in 32x18 FireWire Recording
Presonus StudioLive 16.4.2AI includes PreSonus' award-winning FireWire technology with JetPLL™ synchronization delivering 32 channels of recording and 18 channels of simultaneous playback. Each FireWire recording channel can be set to record either pre or post Fat-Channel signal processing giving total flexibility and power. StudioLive can also return 18 FireWire playback channels from your recording and production software for remixing and live performance with pre-recorded tracks, as well as studio mixing using the mixer's internal signal processing and summing algorithms. StudioLive is compatible with Mac and Windows audio recording and production software including Logic, Nuendo, Cubase, Sonar, Digital Performer, Audition and more.
Integrated Multi-Track Recording Software- CAPTURE 2.0
Presonus StudioLive 16.4.2AI also ships complete with CAPTURE 2.0 multi-track recording software so you can effortlessly record your shows right out of the box. CAPTURE software was designed to interface with StudioLive 16.4.2AI perfectly to allow instant setup and recording of performances. With the look and feel of industry standard digital multi-track hard disk recorders, CAPTURE software is instantly familiar to every musician and engineer. StudioLive HDR software gives you full editing capability as well as export to wav file formats for compatibility with ProTools, Cubase, Nuendo, Logic, Sonar and all other recording and music production software. Or you can play back your recorded tracks into Presonus StudioLive 16.4.2AI via FireWire and mix your tracks with the mixing power and capabilities of Presonus StudioLive 16.4.2AI, then record the final mix back to CAPTURE! Now that's power!
Studio One Artist 2.6—Plus Gigabytes of Creative Resources
Now that you have captured your tracks, you probably want to bring them back to your studio for editing and sweetening before doing your final mix. No worries! Presonus StudioLive 16.4.2AI also comes bundled with Studio One Artist 2.6, the amazing new DAW software for Mac OS X and Windows XP and Vista that makes producing high-quality projects easier than ever before. As part of the Studio One Artist package, you get 20 new PreSonus Native Effects plug-ins and virtual instruments and a generous bundle of third-party loops, software, and instrument sounds.
Compare Studio One Artist 2.6 and bundled extras to what comes with competing mobile interfaces:
All-meat, no-bloat, music-creation software with an intuitive, practical, single-window interface
Unlimited tracks, insert effects, sends, virtual instruments, buses, and effects channels
Powerful drag-and-drop functionality
Content browser with convenient sort options and preview player
Full-featured, flexible automation
Powerful real-time auto/manual time-stretching and resampling engine
Control Link™ (advanced MIDI mapping made easy)
Twenty 32-bit Native Sound™ plug-ins, including reverbs, amp modeling, and EQ
Four new virtual instruments, including a sampler and an analog-type subtractive synth
Gigabytes of third-party resources, including Native Instruments™ Kore™ Player with custom SoundPack (150 instruments), Native Instruments™ Guitar Rig LE, Toontrack™ EZDrummer Lite, and over 1.4 GB of loops!
Shure SM137 Details:

The Shure SM137 is a versatile, flat-response cardioid condenser microphone.
The SM137 has an ultra-thin diaphragm for a frequency response that combines a smooth high-end with a tight, controlled low-end and a 15db pad for natural sound reproduction in both acoustic and high volume performance applications.
Shure SM137 Features:
Ultra-thin diaphragm for smooth high end and tight, controlled low end
15db pad for performance consistency across a wider range of high SPL sources
Low self-noise and transformerless preamplifier circuitry
Shure KSM44A Details: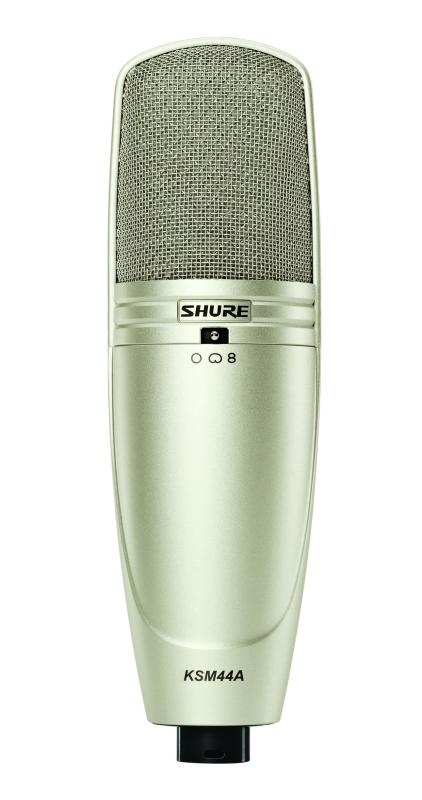 The refined and sophisticated design of the Shure KSM44A features an externally biased, dual 1-inch diaphragms, extensive internal pop filtering and Prethos™ Advanced Preamplifier Technology for a ground-breaking threshold minimum of self-noise. The KSM44A is the premier choice for the highest level of professional studio and stage performance.
A milestone achievement in sound reinforcement, Prethos™ Advanced Preamplifier Technology employs transparent internal circuitry architectures that enable unprecedented audio quality and performance.
Shure KSM44A Features:
Prethos™ Advanced Preamplifer Technology: Class A, discrete, transformerless preamplifier provides transparency, extremely fast transient response and no crossover distortion. Minimizes harmonic and intermodulation distortions.
Groundbreaking specifications: 4dB of self-noise and max SPL of 131 dB for a total dynamic range of 127 dB – an increase of 7 dB that defines the new standard for cleanly nuanced audio capture
Multiple polar patterns–cardioid, omnidirectional and bidirectional–for maximum flexibility in a wide variety of recording applications
Switchable 15 dB pad for handling extremely high sound pressure levels (SPLs)
Shure KSM313NE Details: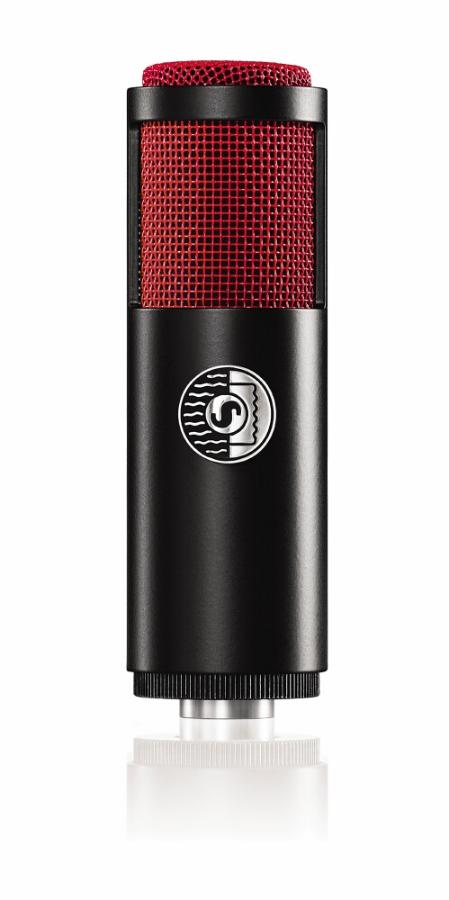 For world class audio and performance, give the Shure KSM313 a try. This dual-voice designed mic features discrete front, rear and side sonic signatures for use with amplified instruments or intimate vocal applications. The KSM313 is a bi-directional ribbon microphone made from custom components and proprietary Roswellite technology to give you revolutionary ribbon resilience under extreme conditions.
The high-tensile strength, toughness and shape memory of Roswellite™ ribbon material replaces traditional foil ribbons for superior resilience at extreme SPLs.
Shure KSM313/NE Features:
Bi-directional polar pattern delivers premier audio with superior off-axis rejection
True Dual-Voice tuned specifically for user's for choice of response - warm and full for amplifiers, or swivel for bright and flattering vocals
Revolutionary Roswellite™ proprietary ribbon material replaces traditional foil ribbons with high tensile strength, toughness and shape memory that provides superior resilience at extreme SPLs
146dB SPL across 30 – 15,000 Hz frequency response ideal for capturing fast transients in vocals, acoustic instruments and concert halls
Yamaha HS8 Details: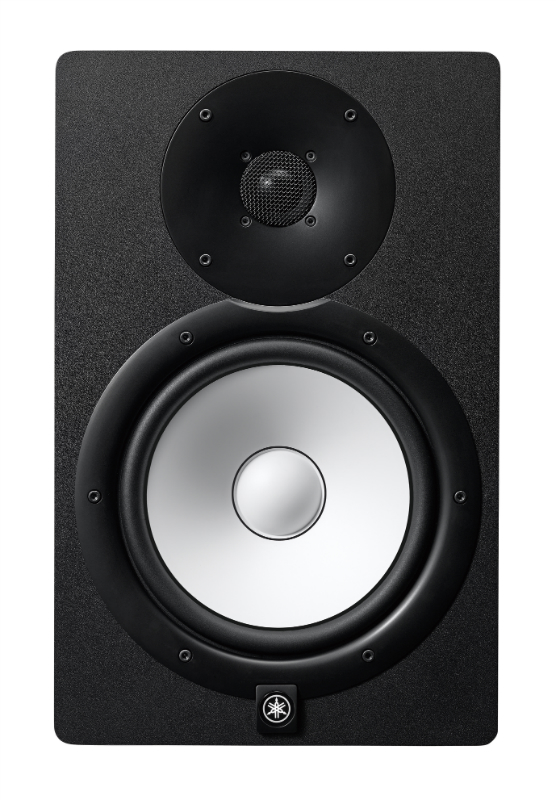 When choosing reference monitors for mixing and music production, accuracy is the prime consideration. Speakers that sound "good" on first impression may not necessarily be accurate. What you really need is an honest reference for your mix, rather than monitors that have been tweaked or colored to deceptively sound impressive.
The new HS series reference monitors have been created by Yamaha's studio monitor engineering team to deliver exceptionally flat, accurate response that you can trust. Unlike "monitor" speakers with exaggerated bass and treble that make a good first impression but can't be relied on for accuracy, the HS series were designed to be true studio reference monitors in the tradition of the legendary Yamaha NS10M.
Whether you're mixing for stereo or 5.1 surround, mixes that sound good on Yamaha HS series reference monitors will translate accurately to the widest possible range of reproduction systems … which is engineer-speak that simply means they'll sound good on anything. And that is the ultimate goal of any reference monitor. We should also mention that the HS-series monitors not only sound great, they look great, too.