The Shure M97xE Phono Cartridge has a highly precise tracking ability and flat frequency response, which make it a particularly good option when you need a product that can accurately reproduce very difficult musical passages, especially in the high-frequency range. The M97xE is constructed with Shure's unique Type II low-mass thin-wall aluminum alloy stylus cantilever along with a precision-crafted, finely polished, elliptical diamond tip.
The M97xE includes Shure's viscous-damped Dynamic Stabilizer, which maintains a uniform distance between the cartridge and the record under difficult playing conditions. When stabilization is not required, the stabilizer brush can be locked into its detent position.
The SIDE-GUARD stylus protection helps prevent stylus damage if the M97xE accidentally slides across a record. This feature responds to side thrusts on the stylus by withdrawing the entire cantilever and tip safely into the housing before it can be damaged.
Shure M97xE At A Glance:
Stylus Mass: Very Low
Diamond Stylus Tip: Elliptical
Sound Accuracy: Very High
Record Wear: Very Low
Key Features: Dynamic Stabilizer Brush
Shure M97xE Included Accessories:
Headshell Screwdriver
Stylus cleaning brush
User Guide
Mounting hardware
Stylus guard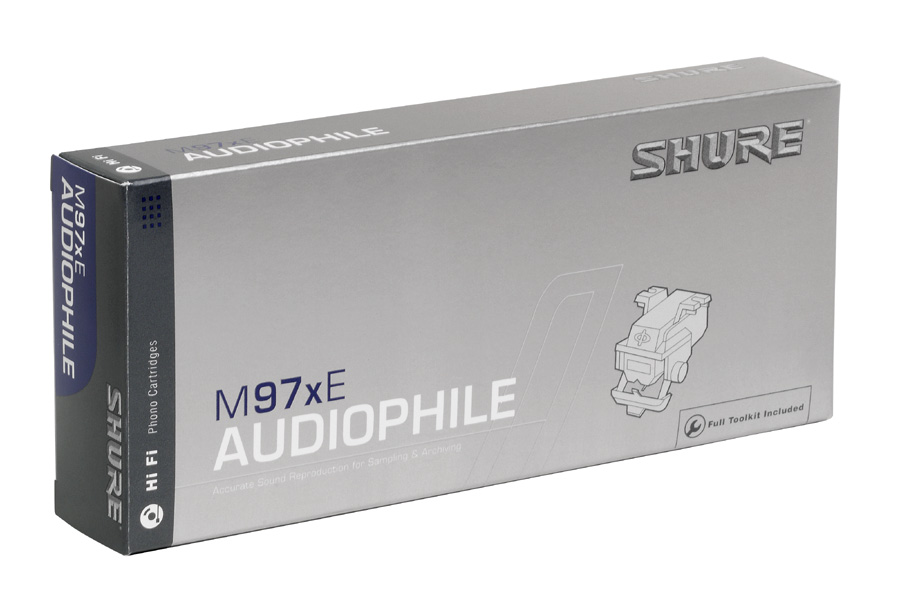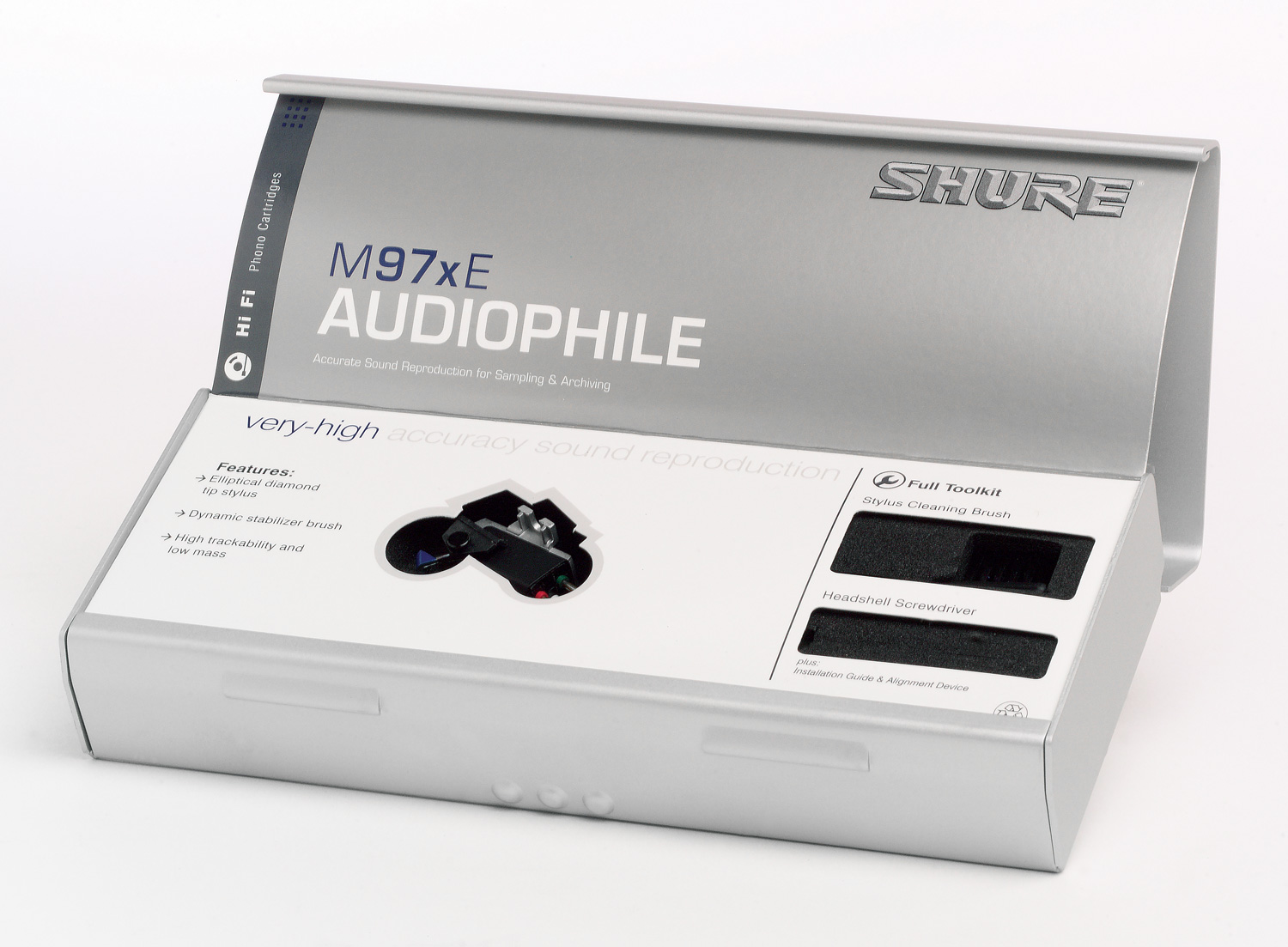 Shure M97xE Specifications:
Replacement Stylus: N97xE.
Tone Arm Mount
Standard 1/2 inch
Cartridge Type
Moving magnet
Features
Dynamic Stabilizer damper / de-statcizer
Die cast aluminum mounting block
Side Guard stylus protection system
Cantilever
Shure Type II - Very low mass
Heat-treated aluminum alloy / tubular
1.0 mil wall thickness / 20 mil diameter
Diamond Stylus Tip
Polished natural gemstone
Elliptical
Side x front radii: 0.2 x 0.7 mil
Tracking Force
Effective at stylus tip
Range: 0.75 to 1.50 grams
Optimum: 1.25 grams
Trackability At 1 gram tracking force (cm per second peak velocity)
1 kHz - 44
10 kHz - 31
Amplitude
80 Ám at 400 Hz
Frequency Response
Essentially flat from 20 to 22,000 Hz
Stereo Channel Balance
Within 2 dB
Channel Separation
Typical at 1 kHz: 25 dB
Output Voltage
Typical at 1 kHz: 4.0 mV RMS at 5 cm/sec peak velocity
Recommended Load
47 kilohms in parallel with 250 pf
Net Weight
6.6 grams
Height
15.875 mm